You Were Born
To Bloom Bold
Our web-based app BloomRadius helps you plan, track, and visualize self leadership growth in areas rarely taught in school but crucial to thriving in your life and career.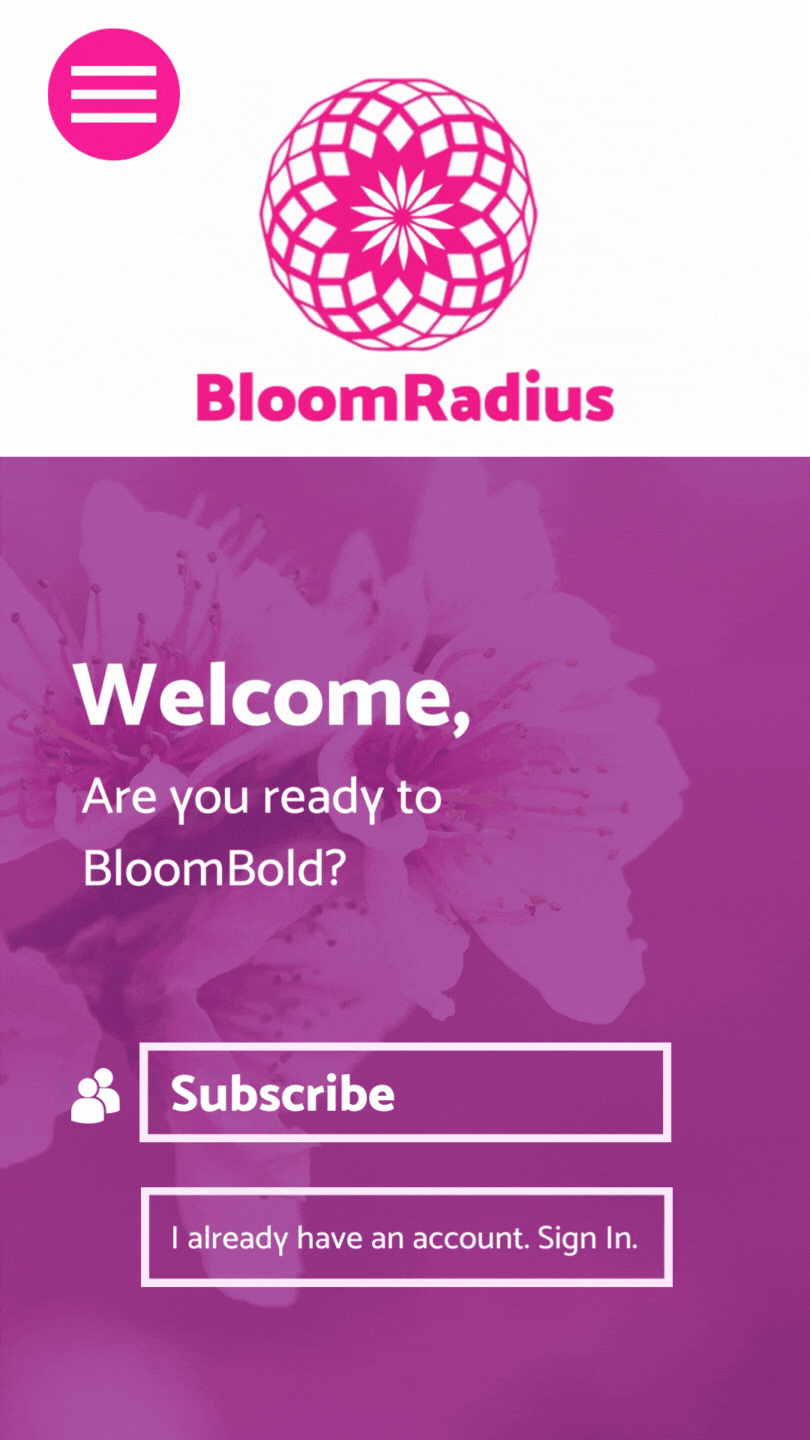 Accelerate Your Self Leadership.

Cultivate your BloomRadius two minutes each day. Watch your Thrive Score flourish.
Thrive in the 4th Industrial Revolution
BloomRadius is rooted in our proprietary Consequential Fourth Industrial Revolution leadership model ("C-4IR"), comprised of 16 traits across four development areas. Strong C-4IR self-leadership traits are essential "nutrients" to thrive in this era.
​
BloomRadius uses a combination of technology, leadership experience, and educational neuroscience to help your leadership garden grow in the app and in real life. Real life impact is measured by changes in your Thrive Score.
Contact us to be part of our beta test program.
Choose your subscription plan
Cultivate your leadership garden
BloomRadius accelerates your growth journey by helping you to identify and practice what is not taught in school.
Design your gardens by planting and cultivating seeds in your personal Gardens Boxes. Need seed ideas? Find and plant directly from our proprietary World Wide Seeds Leadership Database.
Track Leadership
Seed Growth
We get what we measure! Track your Garden Box seed planting growth. Based on your seeds planted and Thrive Score, we provide personal recommendations for new seeds cultivate.
Plan Future
Cultivation Focus
To help you organize your leadership growth journey, BloomRadius has a seed journal section for your notes to remember details from your planted seeds, your mission and values.
You were born to BloomBold and deserve to thrive.
We do not have the luxury of time to wait for young people to postpone self leadership growth until later in life or through decades of figuring out hard lessons alone. We developed a more efficient, accessible, fun way for young people to strengthen their self-leadership alongside a full-time school/career focus.
"...If only I had known that all of these areas were important when I graduated college..."
"I use the C-4IR framework in my work and life. Everyday. The strength of my BloomRadius has empowered me to affect other people's lives in meaningful, positive ways. "